Wine Bottle Printing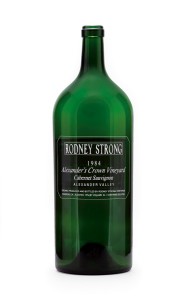 Born and bred in the heart of Sonoma wine country, Bottleprint offers your winery the perfect solution for labeling bottles. And it doesn't involve a label at all.
Crisply screen-printed with organic inks, Bottleprint offers limitless possibilities for dynamic, full-color design with premium aesthetics and surprisingly cost-efficient solutions.
Silkscreen Wine Bottle Printing: Label-Free Wine Bottles
Bottleprint does exactly what the name says: we print your designs directly onto the bottle. The results will set your brand apart. In the highly competitive field of wine marketing, wine consumers are drawn to your attractive and thoughtful, printed bottles.
Screen-printing allows you to tailor the look and feel of your wine in a way that customers will notice and remember for all the right reasons. Without the generic look and logistical constraints of labeling, your branding and text become one with your bottle.
Organic Inks: Beautiful, Sustainable and Cost-Efficient
Bold colors, crisp printing, and affordable production — all benefits of printing with organic inks. You can toast to the eco-friendly appeal, too.
Bottleprint has always used organic inks not only for the environmental benefits but for the enhanced aesthetics. Our organic inks produce a smooth and glossy look. Deeper, brighter colors with richer pigments attract the eye and ensure consistent visuals across every bottle, in every case.
Wineries that value sustainability can boast that even their wine packaging is eco-friendly. And all of our customers enjoy the cost efficiency.
Seamless Production: Quality that Can Scale
Since starting in 1992, we have mastered our craft and improved our technological integration to make wine bottle printing as smooth and efficient a process as possible. Our Santa Rosa facility can handle multiple truckloads of wine bottles at a time. We also partner with a local logistics company  to increase our storage capacity during seasonal peak production periods.
By removing the physical label from the process, wineries enjoy the speed and reliability of a hassle-free wine bottling process — no more torn or bubbled labels, no delays caused by label application bottlenecks.
You can also work with us to develop solutions for storage, shipping, and logistics. Consider Bottleprint your partner in putting the finishing touches on your wine packaging, as well as getting the cases out to market.
Adding Value to Your Winery
Place yourself in the shoes of the wine buyer, standing before a wall of countless options. Will they remember the look of your wine? Can they describe it memorably to friends? Will they be proud to display the bottle in their home?
Bottleprint expands your possibilities for unique branding, distinctive packaging, and creative design. Our machinery can handle non-standard bottle shapes better than traditional labeling can. If you can dream it, Bottleprint can more than likely help you realize your packaging vision.
Your "label" can add value without necessarily increasing your price point — that's the beauty of distinctive printing integrated into the design of your bottles.