About Us

"Bottleprinting" is a specialized screen printing process that applies ink directly to glass, hence our name Bottleprint.
Founded by Robert Howerth, a longtime expert in the bottle decoration industry, Bottleprint started in Napa and has since moved to larger and more modern facilities just off Highway 101 in Santa Rosa, the heart of Sonoma wine country.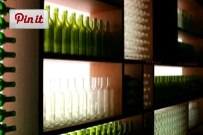 Our facility can handle orders of up to 25,000 cases and more. We help customers source bottles, storage facilities, trucking companies and provide logistical assistance.
We understand the needs of the beverage and gourmet food industries because we've been doing this for nearly a quarter century. Companies trust us.
If you are launching a product in a glass bottle, chances are we can help. Find out how Bottleprint can increase the value of your brand.