Sustainability and Glass Printing


You don't have to own a solar or wind farm to go green. All you need to do is invest in the right products; your packaging is the perfect place to start. For your glass bottles, this means using recycled glass to compose the body, and an organic solution for your label. That is where the Bottleprint team comes in. We go far beyond the basic steps taken by most organization — we make every element of our glass printing process a part of our reach towards a sustainable future; here is how:
Our glass printing process is completely free of toxic heavy metals
Mercury, cadmium and lead byproducts can ravage an environment due to their toxicity and the amount of effort required to get rid of them once they have already been carelessly dumped into a body of water or soil. Many glass printing companies have managed to reduce the amount of heavy metal byproducts that their printing process produces; we are proud to say that we are not one of these companies.
Instead of reducing the amount of heavy metals our glass printing process produces, we take heavy metals out of the equation all together. We print without any heavy metal byproducts at all.
We create clean energy to help your production process become greener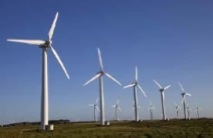 If the tools that we used for glass printing were environmentally friendly, but we were still carelessly dumping toxins into the air, then we'd be falsely claiming a dedication to pursuing a greener world. We don't want to be that type of company; that is why we minimize the amount of carbon emissions that we create, most notably by investing in green energy. We currently 100 percent wind power option provided by 3Degrees Inc. This allows us to have a carbon emissions footprint so small that even the toughest environmental standards are well exceeded by our company.
Even the ink that we use for glass printing is 100 percent green
We recently passed a test to use a high speed printing process that includes organic inks that are fully curable under ultraviolet lights. This takes a wasteful step out of the glass printing process, while also allowing us to print on your bottles without the need to use any dangerous solvent chemicals in the glass printing process. This means that even the ink that we use will make your company's packaging a whole lot greener!
You get green verified when you work with us
Just as going green is important to you, it is important to your customers. Some people won't purchase your products at all, unless you provide them with ostensible evidence that your company has truly gone green. All of our glass printing customers receive a renewable energy certificate that can be put on display for customers, and we will provide you with access to a "wind powered" seal to place right on your product.
The Bottleprint glass printing quality isn't bad either
In addition to using the greenest bottle printing methods possible, we are still one of the best glass printing companies out there. We provide a full suite of printing solutions, and can keep up with any company's production demands.
Are you ready to make your products a whole lot greener?
The Bottleprint team will help you reduce your company's carbon footprint and creation of toxic elements during the packaging process. This will help you reach your company's own sustainability goals, while making your green customers much more amicable towards your business. To learn more about how the Bottleprint glass printing process can help your business succeed, contact us today.