Choosing The Right Wine Packaging
Wine drinkers rely on bottle designs to demystify the shopping experience; the look and feel of a particular bottle draws their eye — and also announces what to expect from the wine. Your wine packaging must share a common language with your brand, your customer, and the wine itself.
From standard green bottles with sticker labels to unique bottle shapes with silk-screened artwork, you have endless options for wine packaging. Let's talk about selecting the right design for your winery.
What's Your Winery's Brand Aesthetic?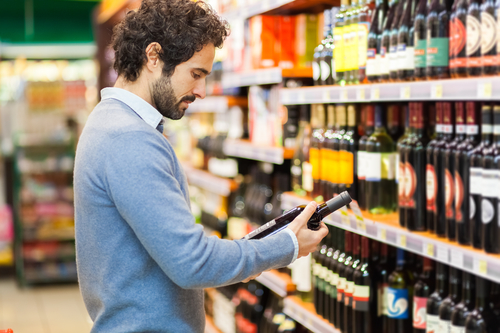 Wine packaging should match the brand identity you want to project, or speak to the customer lifestyle that you have in mind. Are you selling a taste of old world artisanship, or demonstrating outside-the-box thinking with a unique new blend? The bottle and its design should reflect all of this.
A vineyard in southern Italy will still typically choose a classic off-white paper label with elegant script lettering. However, we have a crowded market where your wine probably needs to stand out to compete.
Consider the visual effect you want — would you describe the brand as youthful, eco-friendly, sophisticated, or perhaps playful? From there, you can start determining which wine packaging options match up with your branding efforts.
Standard and Unique Bottle Shapes and Colors
Today, the brilliant thing is that you can really choose whatever color and bottle shape you want. If you go with ink printing, our machinery can handle virtually any size and shape of bottle. And customers are more open-minded than ever about creative presentation.
Some considerations for the many types of wine packaging shapes and color options:
Opaque or transparent: opaque blocks sunlight better, but transparency lets customers see the wine color
Standard colors: red wine often comes in green or black bottles, white wine usually comes in clear or yellow bottles
Unusual colors: blue, purple, red or other colors may boost your design efforts or help the bottle stand out on the shelf
Bottle shapes: if going by traditional wine bottle shapes, skinny/tapered necks are used for sweet white wines; shorter and more stout bottles are used for red table wines
Controlling the Per-Unit Costs
Your wine packaging affects your bottom line in multiple ways. You want the production costs to fit into your budget, of course. That's one reason why silk-screening works well for small wineries — it's a budget conscious choice with very competitive pricing for small production runs compared to sticker labels.
Another consideration is whether a certain packaging choice will add perceived value to your customers, allowing you to sell more or fetch the fair price that you want. Remember that wines are judged by the label, so it's important to tell the right story and attract the eyes of your potential customers.
Do Mock-Ups and Test it Out
With basic graphic design software, you can create mock-ups of a few wine packaging designs to get a feel for things before going into production. You might even run focus groups with a product development specialist to make sure that your wine packaging has the desired effect or to get feedback and continue perfecting things.
Then, when you're ready to move forward, get quotes for bottle printing to find out how your beautiful designs will fit within your budget and schedule. Wine packaging has a profound impact on sales and branding, so take your time with this process and contact us if you have any questions about our eco-friendly, affordable, and high-impact screen printing for bottles.